Milford Common Trails
Milford dates back to late 18th century origin and was part of the Milford Hall Estate.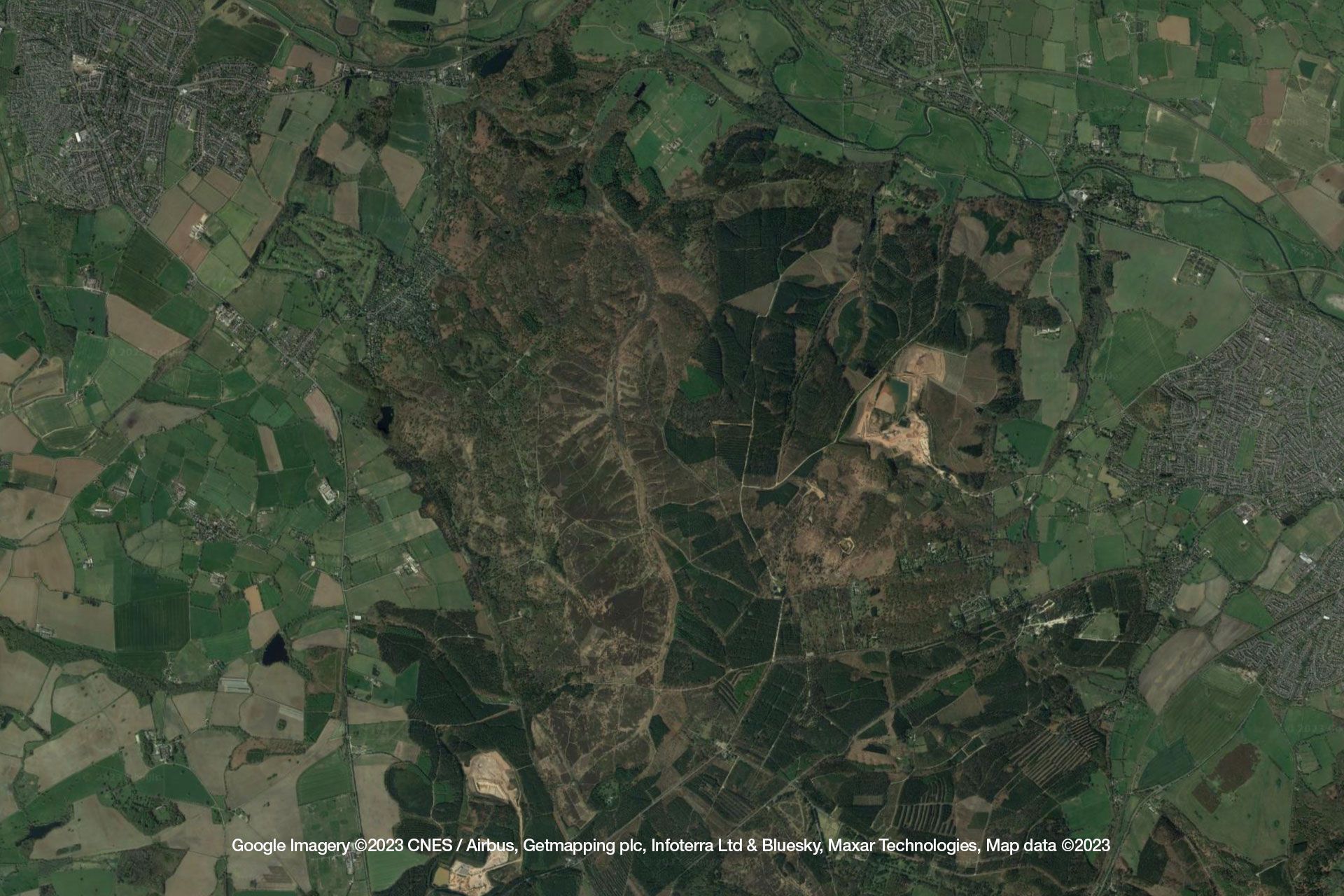 Milford Common Trails
The area was included in the 2,120 acres of unenclosed land gifted by Lord Lichfield to Staffordshire County Council "to be managed as a nature reserve for public access".

Historically, Milford Hills have been used as sites for Bronze Aged burial barrows and earthworks / cursuses. The latter are normally dated to 3000 BC and could have been used for chariot racing, sacrificial ceremonial activities or as astronomical perches.

With the development of the railways, Milford Common became a popular countryside venue for visitors from the town and cities, especially the Potteries. The station was on the site of the garage opposite the car park, but visitors also came by horse and trap. The hills overlooking the Common were planted with attractive non native trees such as Red Oak and Swedish Whitebeam. Milford continues to be popular today as one of the 'honey pots' of the Chase which attracts over 1,000,000 visitors annually.

This trail can be walked as either an extension to the Red or Green Trails or from its starting point at Coppice Hill car park.

Download the PDF for instructions.

Visit Website
https://www.staffordshire.gov.uk/environment/RightsofWay/PromotedRoutes/Route-directions/Milford-Common-Trails.aspx
Date
Open all year
Location Address
Brocton Rd,
Milford,
Stafford
ST17 0UH
Cost
FREE
Facilities
Pet Friendly
Guide Dogs
Family Friendly
Eco Friendly
Group Friendly
Car Park
Download
Milford Common Trails (1MB)